We were recently engaged to provide strings for a wedding at Syon House in West London. It is a venue we have played at many times and the Great Hall is fantastic to play in due to the wonderful acoustic (with guests in!).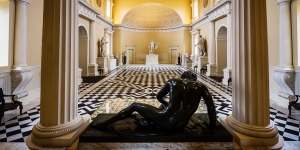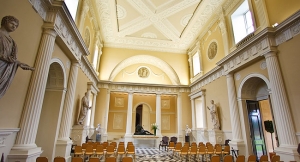 We accompanied the guests' assembly with some well known music for strings. The Bride had asked for some special Processional music including an arrangement of Carrying You from Laputa – The Girl Who Fell from the Sky, a Ghibli animation with music composed by Joe Hisaishi:
Being a huge fan of Ghibli movies I was only too happy to oblige making an arrangement for strings of this wonderful piece!!
The end of the ceremony in Syon House is always extra special as family and witnesses go into a private room at the back of the hall for the signing of the register, allowing for the bride and groom to make a bigger exit.
Following the ceremony the guests were invited into the gardens for a champagne reception accompanied by the Wedding Strings. We played a mixture of classical music along with our latest contemporary music arranged for strings. The last piece was a special request from the bride for the Groom – the Theme from Game of Thrones! One of our new arrangements of music for strings.
Premiere String Quartet hope to return to Syon House very soon!